Get A Free Prescription Discount Card - Save On Prescription Medications At Your Pharmacy
Need assistance with the high price's of your prescription medications?
Interested in saving up to 85% on your prescription medications?
Get our no-cost prescription discount card - Choice Drug Card
You could get substantial discounts on prescription medications.

---
Activated & Ready-To-Use our Prescription Discount Card
Everyone Can Use This Card - Your whole Family

It is FREE Forever, Never Expires &  Reusable

Accepted at Over 30,000+ pharmacies nationwide

You can save up to 85% on prescription medications

More than 35% of generic prescriptions are less than $10.00

Pharmacy partners nationwide: CVS, Walmart, Walgreens, Rite Aid, Kroger and more

No limits, no exemptions, no forms – no hassle, no registration required

Over 65,000 new members join each week
Choice Drug Card: The #1 Prescription Discount Card in the USA!
We understand how challenging it can be to afford the prescription medications you need to maintain your health and well-being.
Unfortunately, the rising costs of medicine have made it difficult for many uninsured individuals and families to access the medications they need, leading to skipped doses, delayed treatments, and unenviable health complications as a result.
That's where Choice Drug Card comes in. Our card cuts through the hassle and gives you access to the discounts your deserve.
So, what are you waiting for? You can save on medications today!
The Choice Drug Card Difference
Our discount prescription card is designed to help you save money on your prescription medications, so you can prioritize your health without breaking the bank.
Our goal is to make the process of getting the medications you need as simple and affordable as possible.
We're glad to offer a wide range of prescription drugs at discounted prices, helping you save money on everything from common antibiotics to specialty medications for chronic conditions.
What Makes Our Card So Great?
Our discount prescription card is the perfect solution for families looking to save money on their prescription medications.
It's free and reusable. Everyone in your family can enjoy significant discounts on their prescription drugs, giving anyone in your family the peace of mind that they won't spend a fortune and will be able to save on medications the next time an unexpected illness pops up.
Our card is accepted at over 70,000 pharmacies nationwide, making it easy to find a participating location near you.
Plus, with potential savings of up to 85% off the cost of your prescription medications, you can rest assured that you're getting the best possible price.
Who Do Our Prescription Discount Cards Benefit the Most?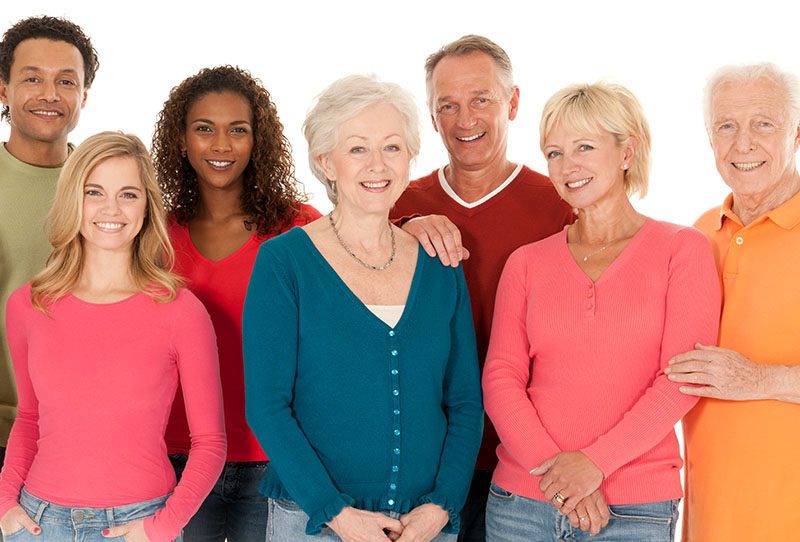 This pocket-sized lifesaver can save tons of hard-earned cash for just about anyone, but if you fall into any of the following brackets, you might want to especially consider looking into acquiring one – you will certainly not regret it:
Uninsured Individuals
If you're one of the millions of people in the United States who don't have health insurance, you know how difficult it can be to afford prescription medications.
Without insurance coverage, the cost of medication can be exorbitant, which often forces people to make difficult decisions in an effort to not go completely broke trying to acquire their medicine.
This doesn't have to be you. With our discount prescription card, you'll be able to save on medications despite the lack of insurance.
Insured Individuals with Special Circumstances
If you have insurance but still find yourself struggling to afford your prescription medications due to high deductibles, non-covered drugs, high co-payments, or caps on your benefits, our discount prescription card can be a game-changer for you.
With our card, you won't have to worry about delaying the purchase of your medications because of your high deductibles or co-pays, spontaneously non-covered drugs, or reaching your insurance plan's prescription medication cap for the year anymore.
Seniors in the Donut Hole
As you may know, the donut hole is a coverage gap in Medicare Part D that can leave seniors paying high out-of-pocket costs for their medications, and it's a gap that can be particularly difficult to get out of.
We understand how important it is for seniors to have access to senior discount medications, especially when you're living on a fixed income.
Our card is perfect for anyone requiring senior discount medications. Get the discounts you deserve without having to face the lengthy process of challenging the donut hole!
Individuals Struggling with COBRA Payments
Losing your long-time, beloved job is never an easy thing to deal with.
Compound that loss with the loss of your employer's health insurance – which forces you to make COBRA payments you simply can't afford – and your health and well-being during this difficult time may need to be put on the back burner.
Choice Drug Card here to prevent this from happening and allow you to save on medications.
Individuals in the Waiting Stage for Healthcare Treatment
Prescription drugs can be extremely expensive, and the cost can add up quickly if you need to take medication regularly.
With our discount prescription card, you can often get a significant discount on the cost of your medication, which can be a big relief if you're already dealing with the stress of waiting for healthcare treatment.
Features & Benefits
Our prescription discount card offers a range of features to help you save money on your medication.
Save up to 85% off the cost of your prescription medication, which is a significant saving that can really add up over time.

The card can be used instantly, with no activation required, and it never expires.

You can use it at all pharmacies in your state, so you can enjoy savings wherever you go.

Able to share the card with friends, family, or anyone who needs the savings.
Our prescription discount cards also come with numerous unique benefits.
100% free, with no fees ever, and there's no registration process required.
We never receive your private information, so you can rest assured that your personal data is safe.
There are no residency requirements either, so anyone can use the card to save money on their medication.
Our card is often a lower-cost alternative to insurance, which is particularly beneficial if you're between insurance plans.

Businesses can even offer our card to their employees as a cost-effective alternative to a prescription plan, which can help to reduce healthcare costs for everyone.
Get Your Discount Prescription Card Today
From chronic pain medications to antidepressants, there are not many medications we can't get you discounts for. Our cards make all types of medications, including senior discount medications, available to all.
If you're interested in getting a card for a Spanish-speaking relative, we can sort that out for you as well.
There are a number of ways you can acquire one of our discount offer.
Through text, email, mail, texted coupons, or print, we're ready to help.
Use our Discount Prescription Card at Most Pharmacies - Save on Your medications at your local pharmacy
Our Free Prescription Discount Card is ready-to-use instantly, saving you money on the medications instantly. And it is accepted at virtually most major and small local pharmacies in the whole United States, over 70,000+ pharmacies.
As well as your local pharmacy.
Thousands of people use our Discount Prescription Card on a daily basis!
How Our Prescription Discount Card Works?
Choice Drug Card, partnered with SingleCare negotiate discounts on drug pricing with the pharmaceutical companies. Consumers receive lower prescription medication prices on name brand and generic prescription medication's when using our no-cost discount card. Discount savings at participating pharmacies nationwide, just use our prescription discount drug search to find our discount pricing at your local pharmacy.
What if you have a chronic condition that requires an expensive medication that's not covered by your insurance or your deductible is too high? That's where the our discount prescription program may be able to assist with the cost of the medication needed.
There is no cost, and no personal information needed, we are paid by the pharmaceutical companies.
Choice Drug Card can't be combined with insurance. Our program is more of an alternative. Sometimes our prescription discount card can offer a lower price on your medications. You can use our card instead of insurance if we offer a lower price.
Please make sure to ask the pharmacist to save our cad information for future refills.
States Our Card Is Accepted
Alabama, Alaska, Arizona, Arkansas, California, Colorado, Connecticut, Delaware, Florida, Georgia, Hawaii, Idaho, Illinois, Indiana, Iowa, Kansas, Kentucky, Louisiana, Maine, Maryland, Massachusetts, Michigan, Minnesota, Mississippi, Missouri, Montana, Nebraska, Nevada, New Hampshire, New Jersey, New Mexico, New York, North Carolina, North Dakota, Ohio, Oklahoma, Oregon, Pennsylvania, Rhode Island, South Carolina, South Dakota, Tennessee, Texas, Utah, Vermont, Virginia, Washington, West Virginia, Wisconsin, Wyoming